Recipients of Meals and Wheels have or will receive a surprise with their meals this week – personalized greeting cards created by 200 students from Bermuda's primary schools.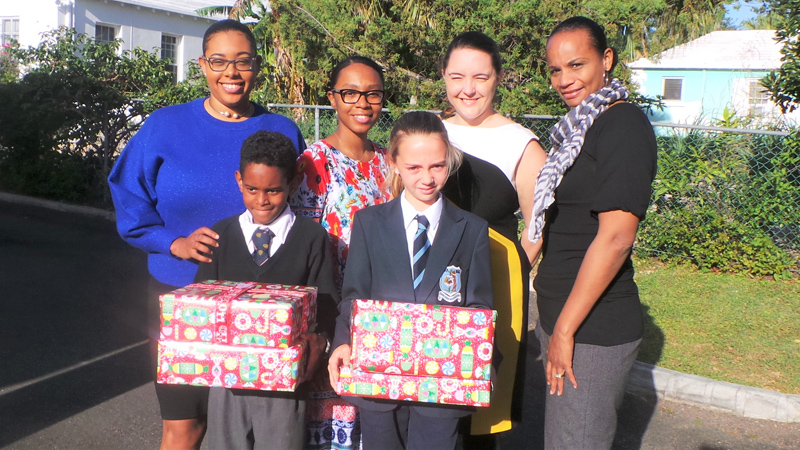 Front row:​ Aldwin Aquino, P6, of Purvis Primary school​ and Tiegan Thomas, Year 7, of Warwick Academy​; Back Row: ​Ms. Kievonne Simmons, Purvis Primary School, Ms. Jo'ell Robinson, Atlantic Caregiving, Ms. Helen Cum​mins, Warwwick Academy and Ms. Tannika Rodrigues Meals On Wheels
"Care to Share", a special initiative developed by leading caregiving provider Atlantic Caregiving Ltd saw students from Purvis Primary School, Bermuda Institute, Warwick Academy and Saltus Grammar School create the cards for the second year in a row.
Staff from Atlantic Caregiving then packaged the cards and delivered them to Meals on Wheels so they would reach the charity's clients, most of whom are senior citizens.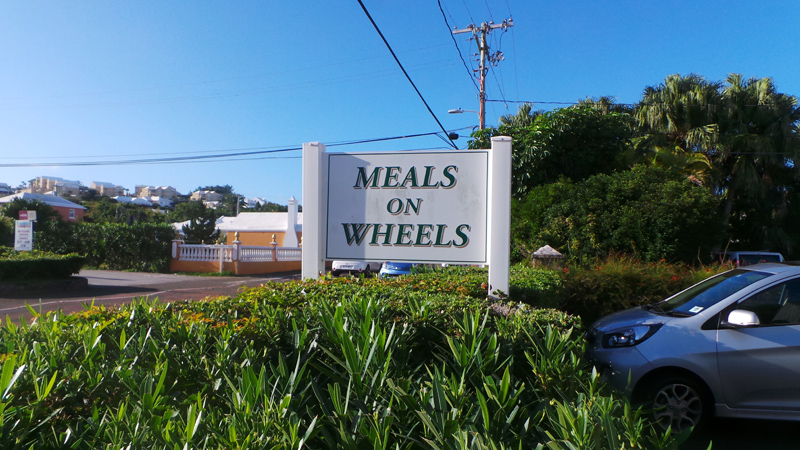 Dawn Zuill, founder and owner of Atlantic Caregiving, has been inspired by both children and seniors through her career and this was the driving force behind the founding of the service.
Mrs. Zuill said: "It is my belief that our children can grow and benefit hugely by engaging with seniors and the vulnerable in our community in a caring and compassionate way.
"It has been wonderful to see this event become such a well-received tradition and we thank all of the schools who participated as well as our team who put it all together. We look forward to expanding our efforts in more shared events that can see our youth engaging in meaningful ways with seniors and our community!"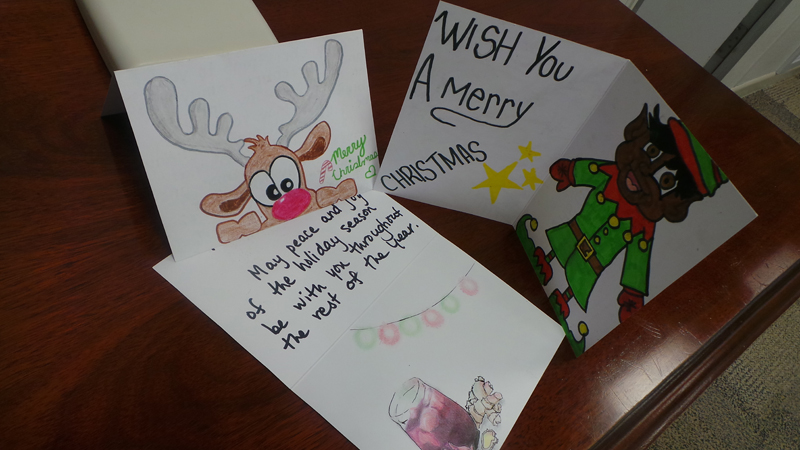 Roderick Petty, CEO of Atlantic Caregiving, added: "This has been a true team effort and I would like to thank our care-coordinators, the schools and the children, as well as Meals on Wheels working together on this initiative,
Judy Canale, Manager of Atlantic Caregiving said: "The students wrote heartfelt messages which showed they truly understood that caring to share the joy of the season would bring an uplifting moment to the individuals who receive the cards."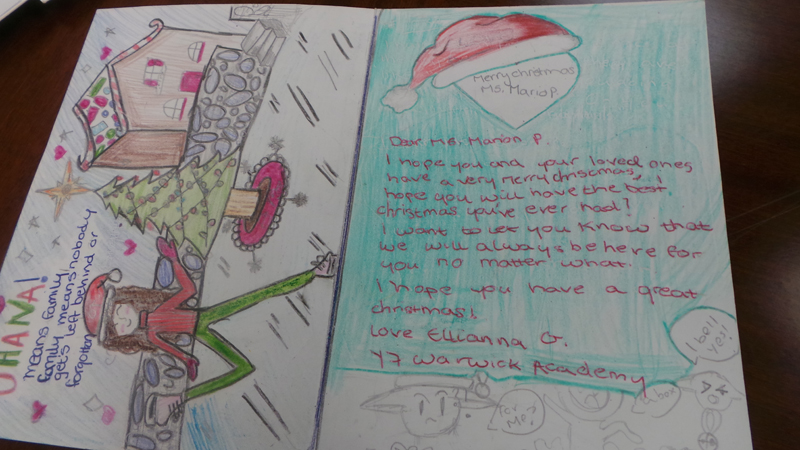 Aldwin Aquino, P6, of Purvis Primary school and Tiegan Thomas, Year 7, of Warwick Academy, presented the cards to Tannika Rodrigues, Client Manager of Meals on Wheels, on behalf of the participating schools.
"I would like to give a big thank you to the children and the entire staff at Atlantic Caregiving who made this event possible! Thank you again for your kind support." said Ms Rodrigues.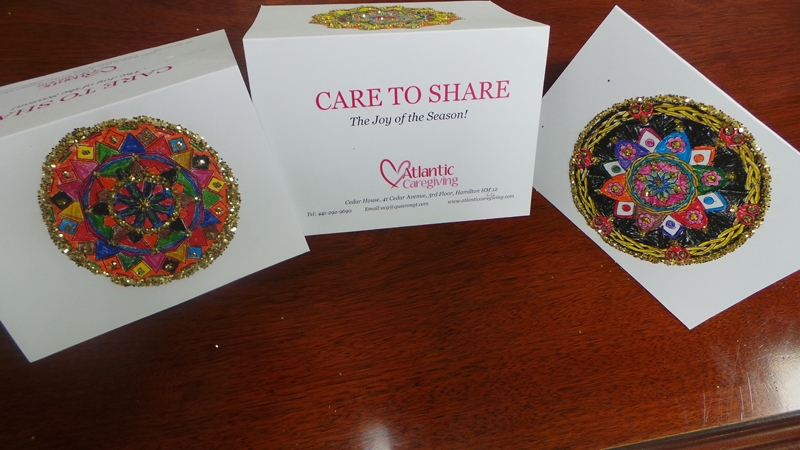 Jo'ell Robinson, Coordinator of Atlantic Caregiving. added: "Many seniors may find it difficult to get out to visit loved ones. They are touched by the artistic efforts and heartfelt words of the students.
"We are grateful to have the opportunity to partner with the schools to bring this Holiday initiative to fruition and are already looking forward to next year's event."